Finding the right car.
After researching the 240sx to J-spec Sil-80 conversion and deciding what we wanted to do with this project, we began to look for the right car. Josh was able to locate a car on Ebay less than an hour away from us for dirt cheap. He went up and looked at the car, and project Sil-80 was born!
The project is born.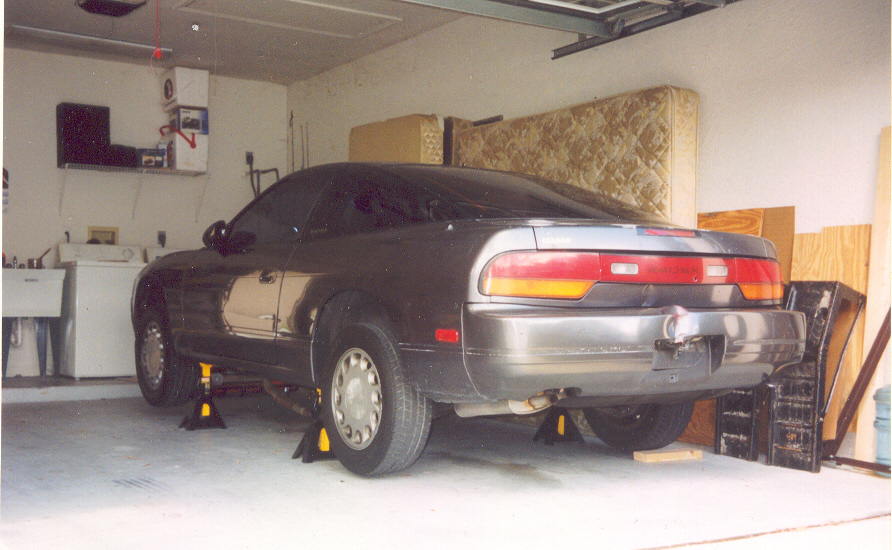 This is the condition the 240 was in for the first few months.
In the initial stages, the car was in rough condition. What do you expect when you buy something cheap? There was a lot of simple cosmetic damage to the interior and the exterior. We have plans to rebuild the entire car, inside and outside. Starting where it matters, the engine bay.....
The interior of the 240.
Before the cosmetic changes
The stock KA24 engine
This is where the heart and soul of the project will soon reside.
Good news! As of June 24, 2002, we have located and reserved our very own SR20DET front clip! Then we can get rid of the underpowered, N/A stock KA24DE engine. We will have the new engine and its various parts in our possession in less than a month. That is when project Sil-80 gets exciting.