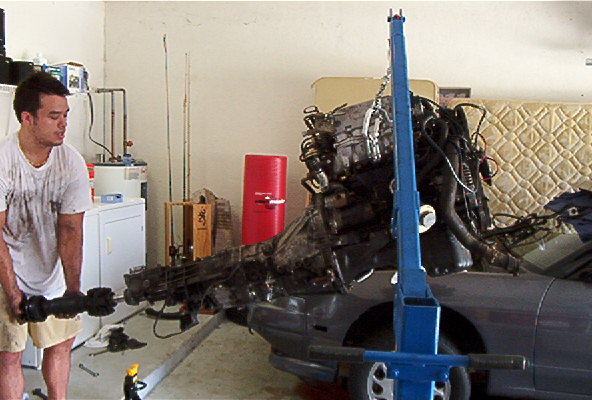 Some meathead with the engine and transmission right after we pulled it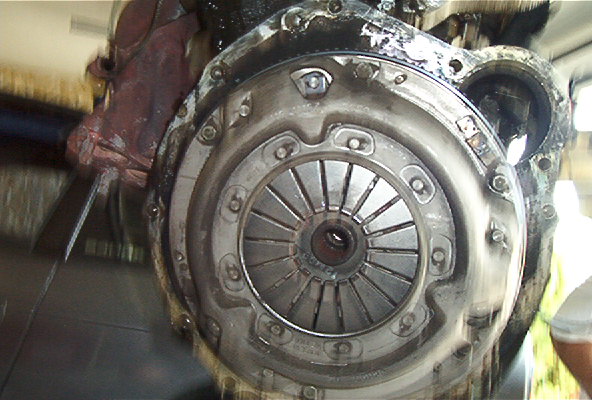 For those of you who don't know what a clutch assembly looks like
We finally got our S-13 black top engine. It was a long and tedious process locating one in the condition we were looking for, but it paid off. We are now in the process of cleaning it up and prepping it for install. The main challenge with the install will more than likely be with the wiring harness. We'll keep you posted.
We finally got it!!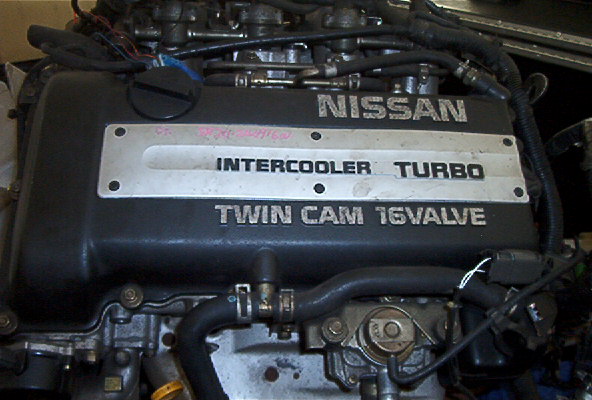 After months of getting the run-around, we were finally able to bring home an S13 black top
Clutch Assembly Comparison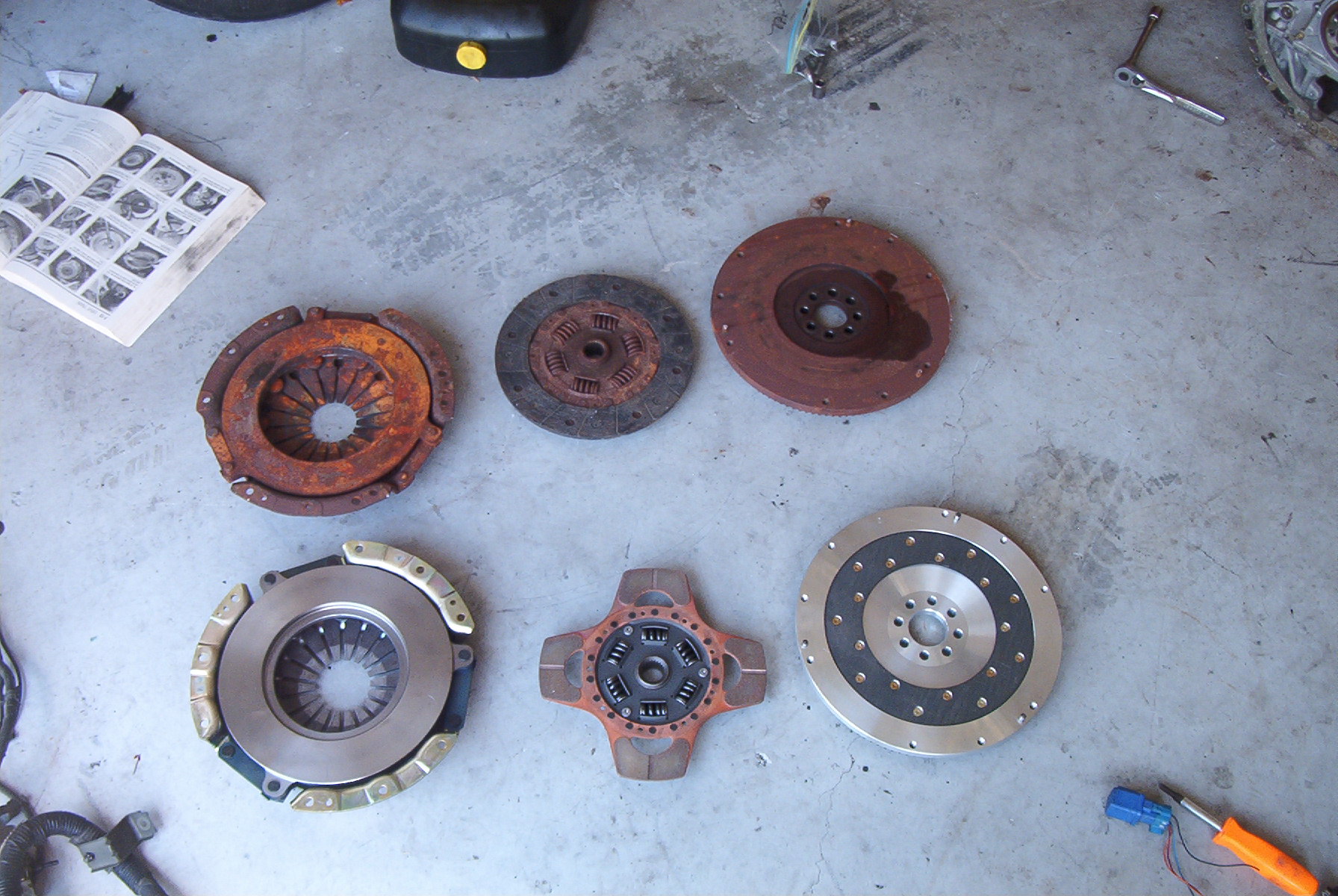 Here's a comparison of the stock S13 clutch assembly vs. our Exedy racing clutch
This process looks more complicated than it was. All we needed to do was rent an engine hoist to lift the engine and transmission, and everything after that was pretty simple. It was a bit messy due to a couple oversights in disconnecting all the hoses. Next time I have to do something like this, I will be more patient.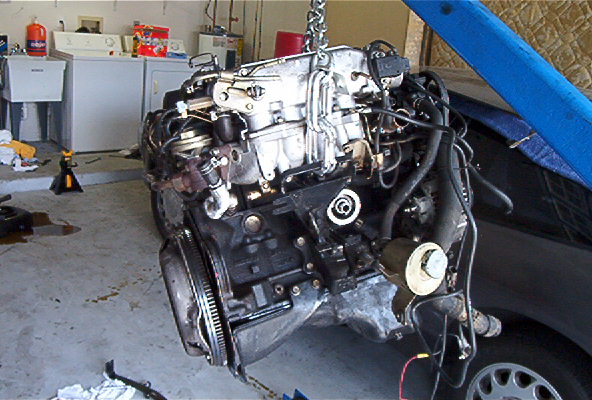 The engine after the transmission was removed
The transmission after it was separated from the engine.
Still in the truck
T-25 Turbo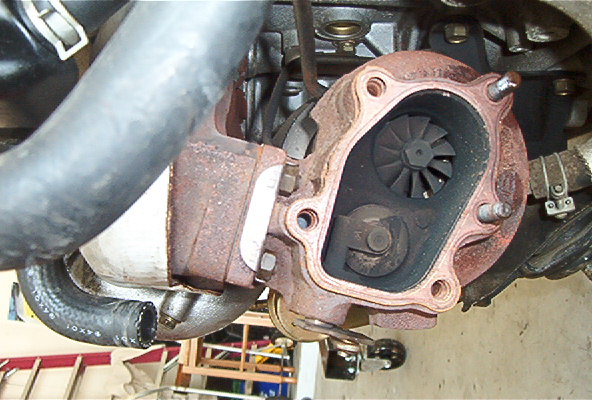 Here's a shot of the soon-to-be-upgraded stock t25 turbo