Due to various reasons involving a move to Georgia, it took longer than expected to get the SR20DET installed. It's finally in, and this car is a screamer! It was worth the wait.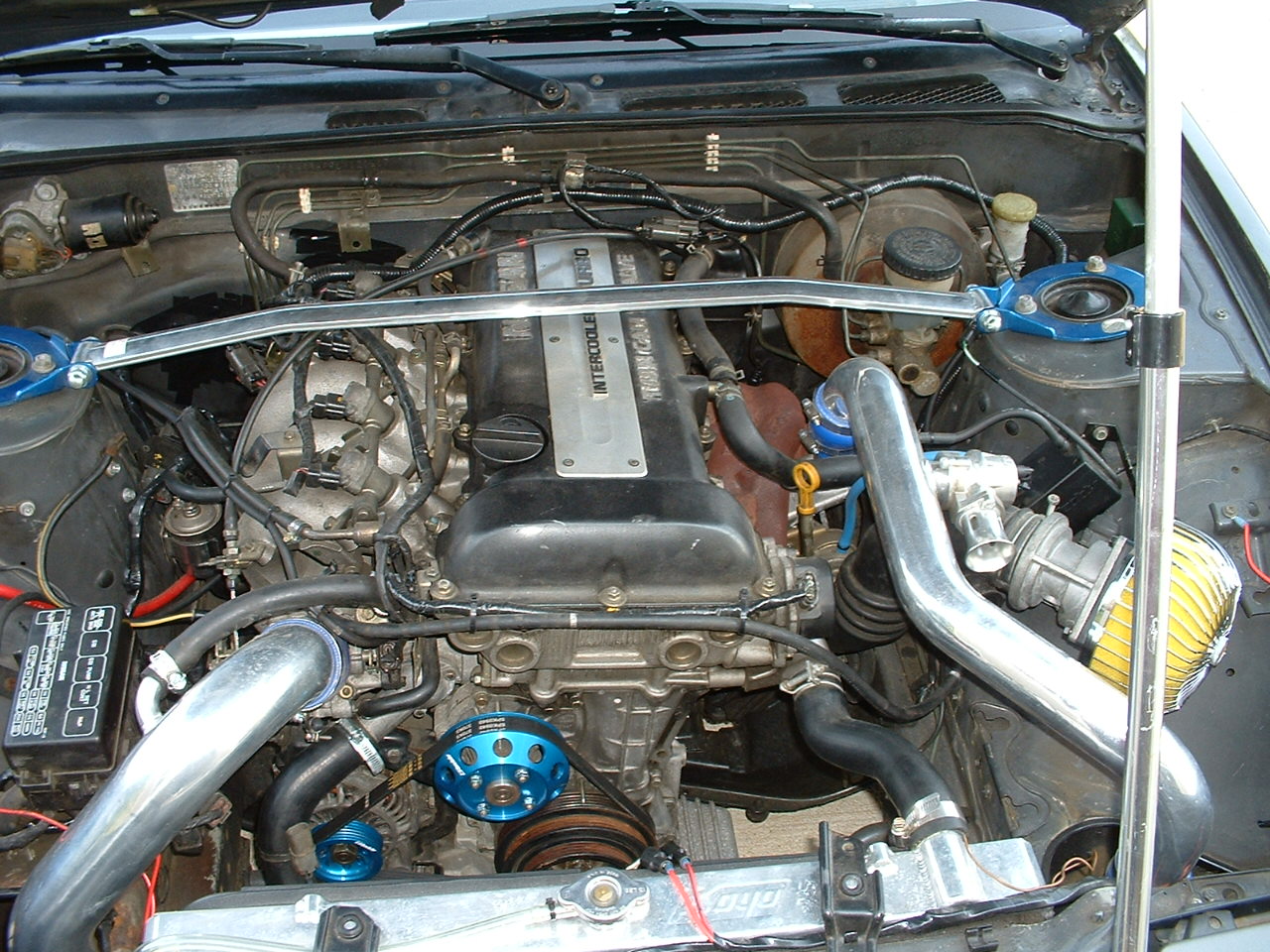 A front shot of the beautiful SR20DET. Notice the Greddy Intake, Blitz Blow-Off Valve, Greddy Pulleys, and Cusco Strut Bar.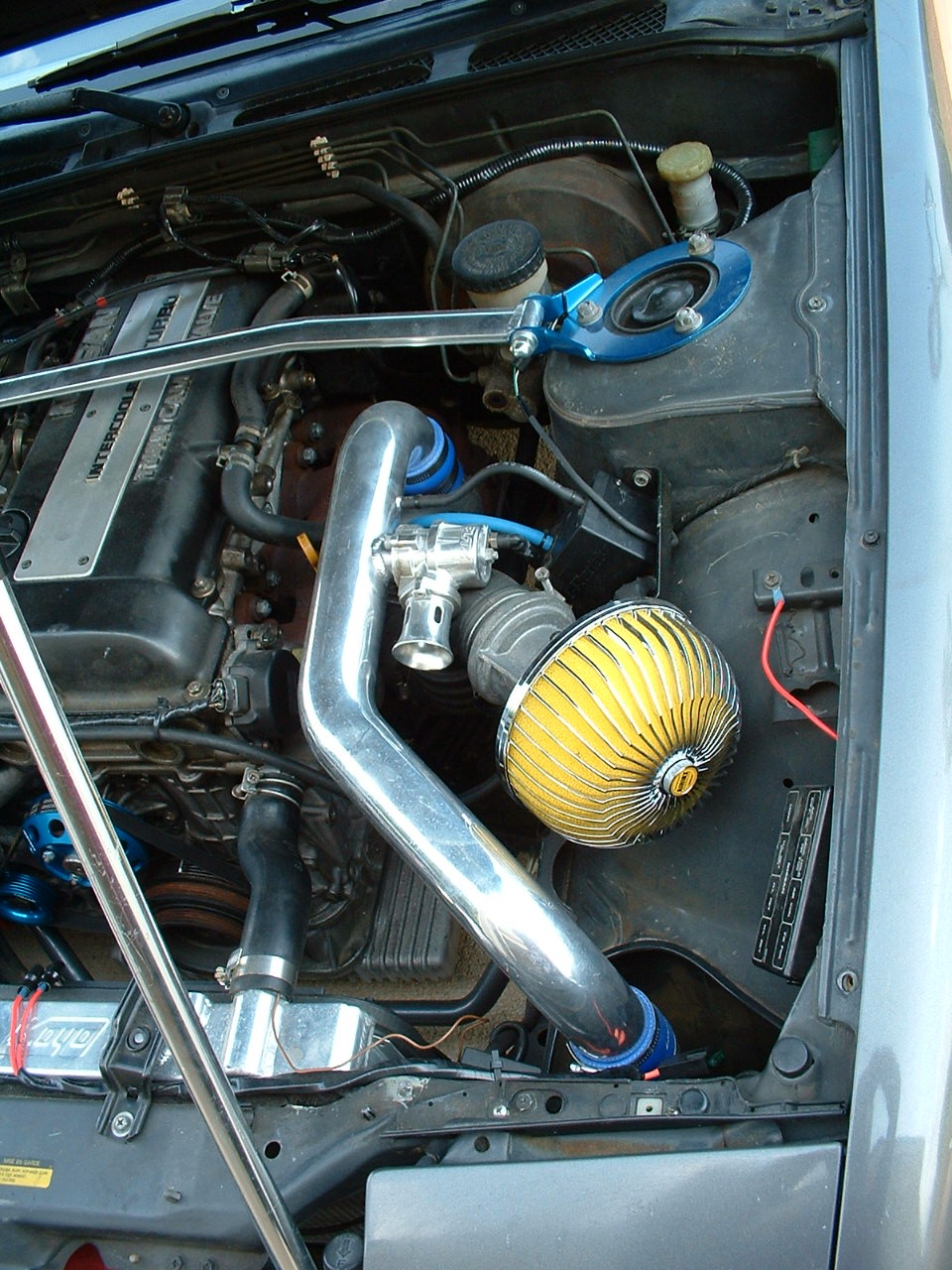 A closer picture of the Greddy Intake and Blitz Super Sound Blow off Valve.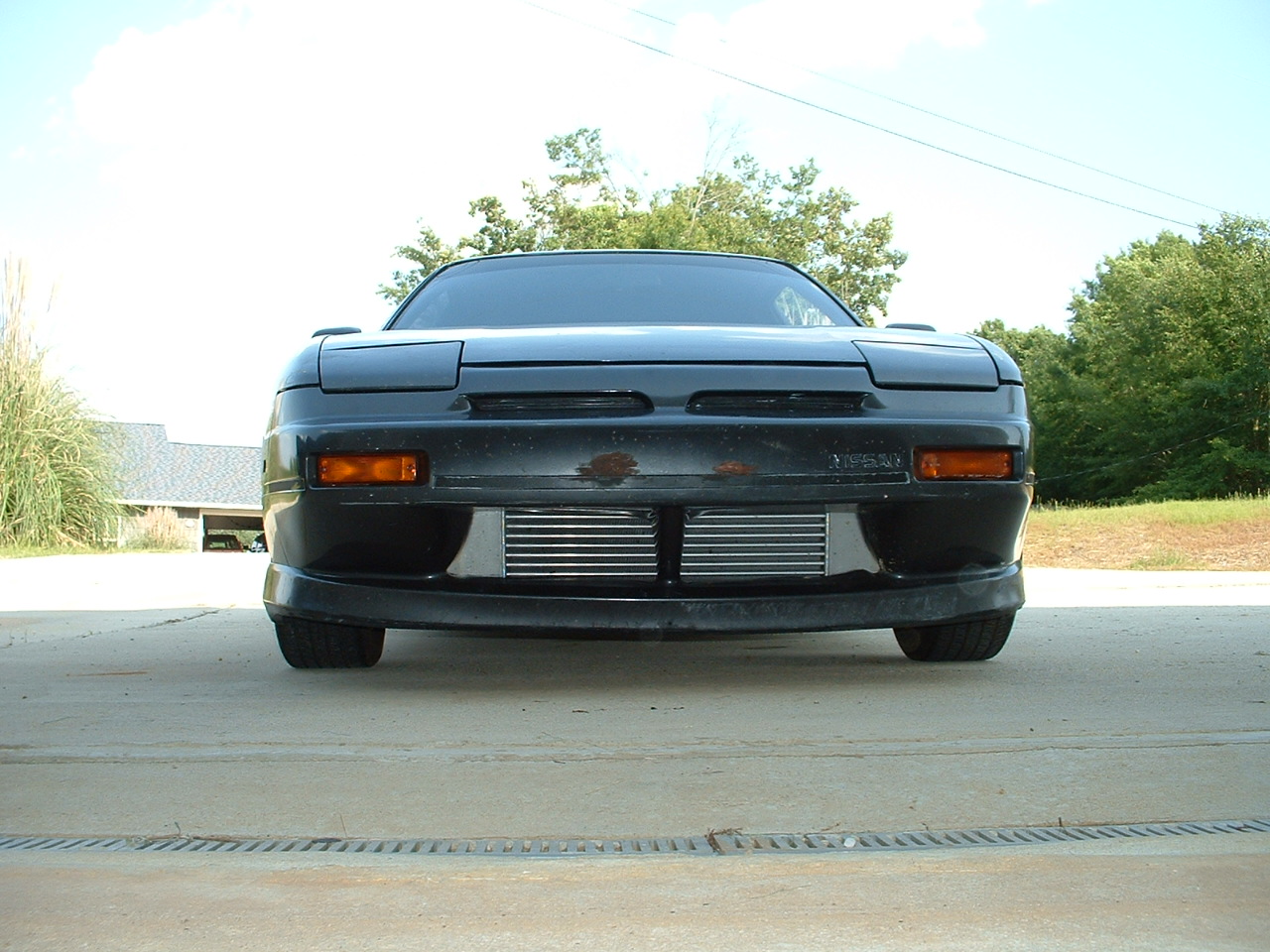 The front still ain't pretty, but that large GReddy Intercooler sure makes it look nasty.
Besides the previously named mods, there is also a large KOYO radiator and twin cooling fan setup under the hood.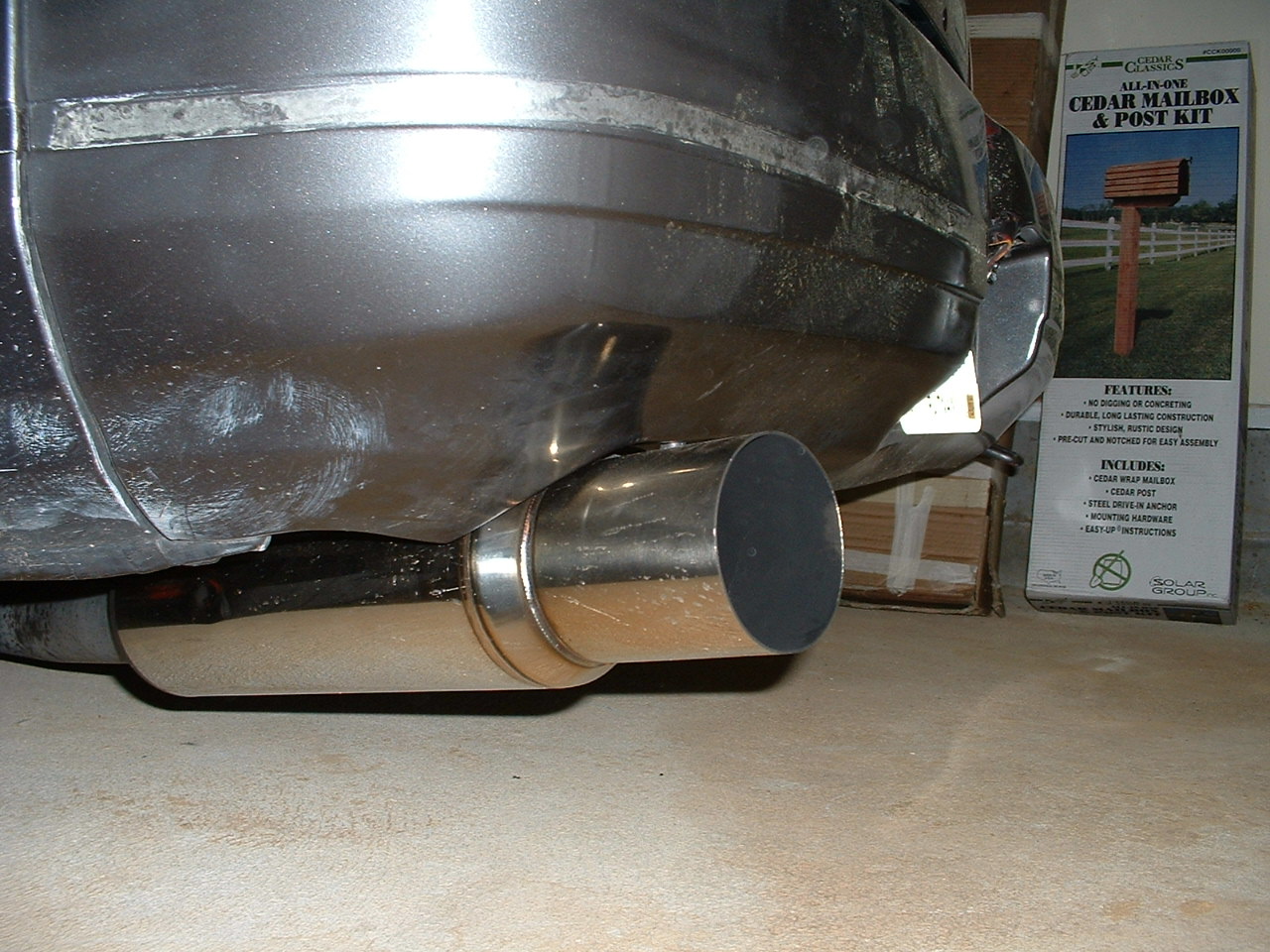 Nothing like an HKS exhaust system.